The users, assets, and apps that make up your IT infrastructure produce a huge amount of data. However, data is only valuable if it is usable. This includes usable for automated processes, as well as usable for management oversight and decision-making – day-to-day decision-making through to the highest levels of strategic decision-making. This is where dashboards come in.
Dashboards make it possible to properly visualise data, whether you are planning a desktop migration project, monitoring the continuous change that occurs on machines, or anything in between.
Even dashboards can become unwieldy, though. The information might be too much or not enough, and it is easy to get into dashboard overload where there are too many to properly digest and comprehend.
At Access IT Automation, we have invested significantly in the development of our Access Symphony Insights dashboards to ensure you get the dashboards you need with the information you need when you need it. Here are the six main dashboards that allow the comprehensive monitoring of users, assets, and apps.

Main Dashboard
It is important to have a main dashboard that gives you an overall picture of your IT infrastructure, with the information presented so the main points can be understood at-a-glance. For the home screen dashboard in Access Symphony Insights, we focus on digital experience scores for devices, users, and applications.
Displaying those with the worst digital experience scores at the top of the list spotlights the pain points in your organisation so you can focus on the most important areas for improvement.

User View
The digital experience of users is essential for productivity and even plays a role in business considerations such as morale and staff retention. When you have thousands and thousands of users, how can you quickly spot issues so corrective action can be taken?
The User View dashboard will give you the information you need. It lets you visualise each user, highlighting each device they use and providing you with high-level technical information plus details of the apps on their machines.
You can sort the information on the dashboard according to your requirements. For example, you can choose to focus on individuals, locations, departments, or average machine scores.
Assets View
Understanding the performance data of the devices in your organisation is crucial, but it is also important to understand the usage patterns of devices. Who is logging in, when, and how does the device perform? You can see all this and more in the Assets View dashboard of Access Symphony Insights.
This dashboard goes into a granular level of technical detail, with performance data that includes:
• Memory usage
• Hard disk performance
• CPU performance
• GPU performance
• Machine score
This information lets you quickly identify performance issues such as CPU spikes or memory leakage.
Other information on this dashboard includes hardware information, operating system version, last login time, last login user, last boot-up time, and more.
Application View
Applications are the third part of the digital experience puzzle alongside users and assets. Therefore, understanding your application landscape is just as important as understanding the experience of users and the performance of devices.
You will find this information in the Apps dashboard of Access Symphony Insights. This dashboard presents highly visual data on all apps on all machines. The at-a-glance information you can get from this dashboard includes:
• What applications are installed
• How many devices are the applications installed on
• What applications are installed AND used (as there are often applications on machines that are never opened)
• The performance metrics of apps, including, crucially, an app health score assessment
The above information is important for the day-to-day monitoring of your application estate. For example, the data lets you quickly see the apps that are putting a strain on legacy devices. It is also useful when planning major projects such as desktop migrations as you can see the apps that are most important to the operation of your organisation.
Windows 11 Readiness View
Microsoft publishes the system requirements for Windows 11, but it would be a massively time-consuming process to check the thousands of machines in your organisation against these specs. With Access Symphony Insights, you don't need to, as the information is available to you at-a-glance.
You will see a high-level overview of the percentage of machines in your estate that are Windows 11 ready. You can then go into detail on each machine to see the areas where they are below the recommended system requirements.

VDI Machine T-Shirt Sizing
In VDI migration projects, a crucial factor for success is correctly sizing virtual desktops according to the needs of users. Once a virtual desktop is implemented, it is then important to monitor its performance to ensure the right resources have been allocated.
Doing the above manually would be next to impossible in a large organisation. However, the process can be automated, with Access Symphony Insights providing your IT team with the information it needs to size VDI devices to match the requirements of each user.
Ahead of the VDI migration, you can assess usage patterns to enable accurate virtual desktop provisioning. This ensures user satisfaction, maintains productivity levels, and prevents support tickets being raised to report performance issues.
You can then monitor the virtual desktops to ensure performance levels remain within acceptable boundaries. For example, a user might install a new app, putting the memory or CPU under strain. You can easily see this in real-time, so can upgrade the resources to enhance performance before the user submits a support ticket.
At the other end of the scale, you might identify users that are not using the capacity they have been given, allowing you to downgrade their resources for use elsewhere.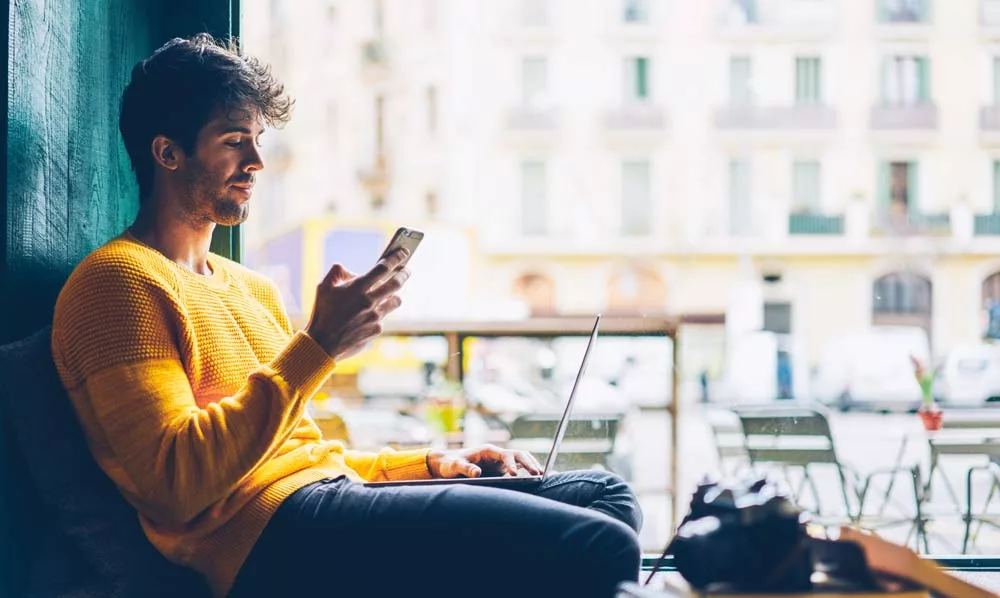 Making Data Work
The six dashboards in Access Symphony Insights highlighted above transform the data in your organisation into a valuable and powerful tool. The dashboards mean you can spend less time trying to digest and understand data, instead using that time to take action based on the insights you have gained.