BIG THINGS ARE HAPPENING.
BE THERE.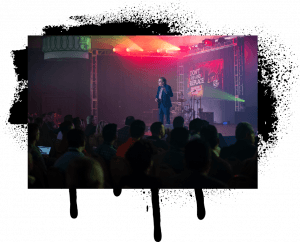 The hybrid world is our new reality. Work has transformed, doors have opened and big changes are still in motion. We know that great things come when we say YES, when we push beyond the limit of thinking and adopt technology that outpaces rapid change.
DISRUPT is back. Bigger, better and braver than ever before. And this year we're saying YES. YES to the single most important EUC event of the year – bringing together the leading disruptors of the EUC universe. YES to knowledge sharing, new ideas, saving money, smarter security and so much more. And IGEL is saying YES to delivering a digital workspace that's secure, easy to manage, and cost-effective. Expect big things. Join us for 3 industry-defining days.
Get in Touch
Are you going to be at the event too? Let us know, so we can meet up in person.
Nashville, Tennessee, USA
35 years of providing Technology consulting, Systems Integration and Advisory services to large and medium size enterprises. SVP of Business Development USA for Access Computer Consulting plc
Modern Digital Workplace Strategist (CDO) at AccessITUSA, 
I drive the change by developing and enhancing Business Processes, People Engagement and Technology Solutions through Automation.
COO & Co-Founder | Automation Expert | Thought Leader Passionate about helping companies improve efficiency, save costs, and respond to digital transformation challenges