Symphony
Agent
Real-Time Visibility of Your IT Environment
Make Informed Decisions. Collect data, assess machine performance, and automate tasks in real-time at all endpoints in your enterprise.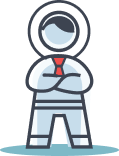 Make Informed Decisions
UNDERSTANDING USAGE
Pick up benchmarking information – data for the capabilities of the machine – users getting put onto the right hardward based on their needs.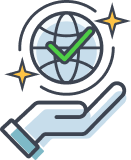 Real-Time Data
FUNDAMENTAL PERFORMANCE METRICS
Get oversight at machine level on Windows events, hardware health, software performance, and device usage.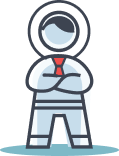 Automate Fixes and Optimisations
TRIGGERED REMOTELY
Trigger automated fixes and optimisations, targeting them specifically at the right endpoints at the right time.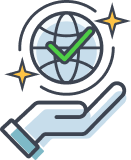 Reduce Tickets
AUTOMATICALLY RESOLVED
Users will raise fewer tickets as your IT team can identify and resolve issues automatically, before the user is aware they even exist.
Without an understanding of what's happening at the IT endpoints in your organisation, how can you assess performance and device usage, identify actual and potential failures, and make data-driven decisions?
Now you can.
Data-driven decisions with the Endpoint feature of Access Symphony. Implementing Endpoint is like switching the lights on across your entire IT landscape

Connect the Dots
Enhance user to device affinity by enabling an organisation to understand the hardware in use, making them more efficient."

Data collection
Collecting data with zero touch, giving company the ability and visibility to make informed decisions.

Security
Security and compliance – remediate issues easily.

Accurate
Targeting right people at the right time – with the right automation and the right data collection.
Ready to Get Started?
Let us help you show how much Access Symphony can save your organisation.
What our customers have to say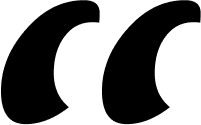 Due to the products API-driven automation we had flexibility to use only what we needed. Our resource optimisation and time saving were phenomenal.
Large Management Consultancy
App Packaging & Testing Manager
Access Symphony gives you proactive problem-solving and collaboration tools – that automatically centralise data and information, whilst enhance real-time monitoring and giving you best-in-class IT visualisation.
Cut Costs & Improve the User Experience. Portal feature brings together all the IT and business process information that your users need.
Portal
Data Visualisation that Makes a Difference
Meaningful Oversight of Your Entire IT Estate. The Insights feature of Access Symphony gives you complete oversight of your IT environment, improving decision-making.
Insights
IT Fixes at Your Fingertips
Proactive & Reactive Fixing – Sorted. Fix Engine is a database of IT fixes that can be automated or implemented on-demand at any endpoint in your enterprise.
Fix Engine
Real-Time Visibility of Your IT Environment
Make Informed Decisions. Collect data, assess machine performance, and automate tasks in real-time at all endpoints in your enterprise.
Employee Communication, Only Better
Taking Internal Comms Up a Gear. Cut through the deluge of emails that your employees receive to communicate with them directly on their desktop.
Signal