As we move into a new year, we asked members of the Access IT Automation senior leadership team for their reflections on 2022 and where they see the IT automation industry going in 2023. Here are their thoughts on the current trends in enterprise IT, the challenges that exist, and how we can build on success.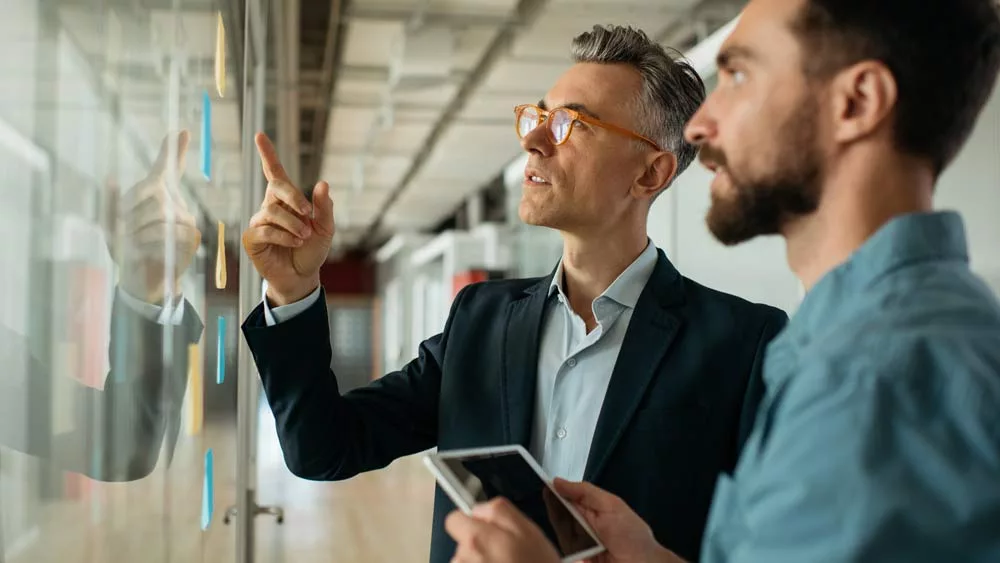 Progress Will Continue on the Digital Transformation of Business Models
Digital transformation and the digitalisation of business models have been features of IT trends lists for many years, and this year is no different. Most enterprises have made significant progress on their digital transformation journey, with that progress set to not only continue, but accelerate.
One area we are seeing as a driving force behind digital transformation is the increased adoption of ServiceNow products and services. ServiceNow is a cloud-based platform that automates IT and business workflows. It has its roots in IT Service Management, but its reach now stretches throughout all parts of an organisation.
David Butler-McAllister, Access IT Automation COO, said: "ServiceNow is a fantastic platform, but essential to its success is its app and integration marketplace. At Access IT Automation, we are developing ServiceNow integrations for our products Access Capture and Access Symphony which will be ready in 2023.
"This will benefit both ServiceNow and Access IT Automation customers, as application and data workflows will be further automated and optimised."
Focus on End User Experience
Customer experience and user experience have been priorities for some time, but there is now also an increasing focus on employee experience and, in relation to IT, end-user experience. Optimising the end-user experience (EUX) is about more than giving employees IT equipment and apps. Instead, EUX is about engaging employees and empowering them to achieve their full potential.
David Halfteck, Access IT Automation CTO, said: "End user experience is a core part of the products we offer at Access IT Automation. We continuously enhance the products and services in our portfolio to ensure our customers have the tools they need to optimise the experience of their employees.
"Take Access Symphony as an example. Part of that flagship product in the Access IT Automation stable is Signal, a tool that transforms employee communication and engagement. In 2023, we are launching Signal as a standalone product, allowing organisations to benefit from the improved end-user engagement that comes by replacing email with targeted desktop communications."
Increasing Adoption of Desktop as a Service
Desktop as a Service (DaaS) has been on the radar of many enterprises over the past number of years, so VDI migration projects have been a common occurrence. However, new product and service offerings from providers like Microsoft will accelerate the adoption of DaaS.
Nicholas Maloney, Access IT Automation Head of Development, said: "Solutions like Azure Virtual Desktop and Intune are now well established, but it is the new offerings from companies like Microsoft that are sparking renewed and reinvigorated interest in the DaaS space.
"Microsoft Cloud PC stands out as it is a turnkey, fixed-priced, and fully managed DaaS solution, so it eliminates the internal IT resource requirements needed for a traditional virtual desktop implementation. It also eliminates the headaches and challenges of VDI migrations.
"Cloud PC is not the best solution for all users, but it is certainly making an impact where it is suitable. For our part at Access IT Automation, our focus is on helping our customers with whatever VDI transition they choose. This includes supporting VDI migrations with automated packaging and testing of modern application formats such as MSIX and Numecent Cloudpaging."
Improving Sustainability
Sustainability in IT is another increasingly important focus for companies across all industries. The aim is to reduce the environmental footprint of everything from code to datacentres to in-house IT equipment.
Tony Head, CEO of Access IT Automation, said: "COP27 has yet again emphasised the need for governments to enhance the recommendations before it's too late. We all need to do more as corporates and individuals towards reducing carbon emissions."
Strengthening the Foundations of Enterprise IT in a Turbulent World
The past three years have been challenging for businesses and their customers, and those challenges are continuing.
"Where do I start?" said Tony Head. "In the UK in 2022, we've had three Prime Ministers, four Chancellors of the Exchequer, and two monarchs. And as if that didn't create enough turmoil, we then saw the return of savage interest rate increases after being quiet for nearly 14 years.
"Add to this the fact the world's economy is in turmoil, with no country missing the impact of hitting double-digit inflation figures.
"This turbulence means it is now more important than ever to seek stability, strengthen our foundations, and make sure we get the basics right – fantastic customer service and rock-solid products are two examples. Another is a robust, modern, scalable, and reliable IT infrastructure."
Automating IT processes is our area of expertise. Tony Head said Access IT Automation remains committed to ensuring our customers have the tools and standard of service they need to develop and maintain an IT infrastructure that delivers on requirements in 2023 and beyond.
Tony said: "Access IT Automation continues to expand and serve our IT automation clients with both improved and new products. Our service offering also continues to evolve through our partnerships with like-minded organisations and the dedication of our loyal staff without whom we wouldn't be the company we are.
"2023 will bring continued challenges but rest assured, our service and commitment to excellence will not change. We look forward to meeting new and old clients and colleagues in the year ahead."