Businesses across all sectors are facing changes in the business environment and potentially disruptive challenges. These changes and challenges require new approaches and innovative thinking in a number of different areas, including end-user computing (EUC). As a result, the EUC ecosystem has never been more important.
For many technology leaders, EUC has not always received the level of priority it deserved. However, in today's business environment, there is no choice but to increase the focus on user experience as well as modernising the management of EUC.
To put this in greater context, let's look at the main changes and business challenges that modern EUC solutions can help address.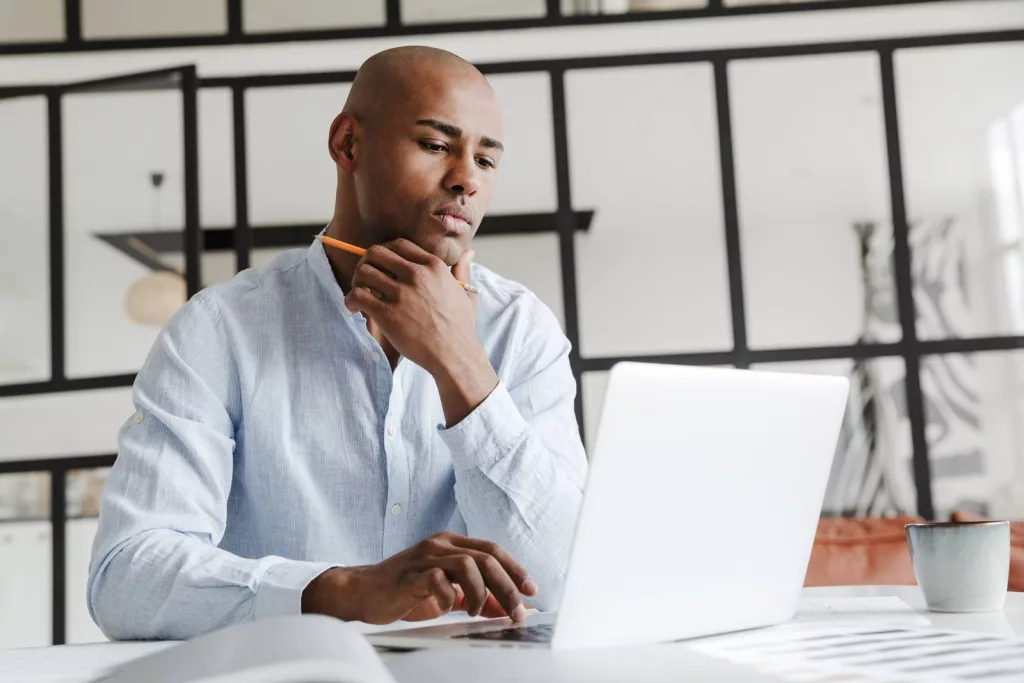 The New and Evolving Business Environment
Businesses across all sectors have faced (and continue to face) challenges, external influences, and unprecedented events. High inflation rates are among the latest examples but there are many others, from the Covid-19 pandemic to the Great Resignation to war in Europe.
The impact of these challenges can be felt by businesses in a number of ways. We are going to focus on three of the most important:
Talent recruitment and retention
IT resource availability
Cybersecurity
Talent Recruitment and Retention
The intense competition for talent in many industries means companies are having to work harder than ever not just on recruitment, but also on retention. How do you keep the people you currently have – the people you have invested in and who are delivering for your business?
User experience is not the only solution, but it is an important one. Right from the moment a new employee is onboarded, it is essential they receive the best possible user experience. IT teams want to deliver that user experience, but they need modern EUC solutions to do so.

IT Resource Availability
The challenge of talent acquisition and retention applies in IT departments as much as it does to other parts of a business. You then also have to factor in the fact that IT infrastructures are becoming increasingly complex as businesses digitally transform.
This presents a challenge, where companies need their IT function to do more without adding resources. Automation is the solution, where the burden of completing mundane and repetitive tasks is taken away from valuable IT resources, allowing them to focus on tasks that are more important and impactful.
At Access IT Automation, our EUC solutions Access Capture and Access Symphony deliver on this requirement to automate processes and increase IT team productivity.
Cybersecurity
Cybersecurity challenges constantly change, but it's not just about keeping up with the new ways that threat actors use to attack. It is also about evolving your security policies and solutions to ensure they continue to be up to the job.
One example is the new era of hybrid working that currently exists, where many employees across a range of sectors now work from home for all or part of the working week. EUC solutions have to deliver engaging and satisfying user experiences to hybrid employees while also maintaining the highest levels of security to protect IT infrastructure and company data.
Maintaining high levels of security isn't just a technical consideration, though. For example, training and communication are also important to ensure employees are kept up to date on the latest threats and to reinforce the cybersecurity message. Tools like Symphony Signal can help as it bridges the requirement to enhance the user experience (through targeted, real-time desktop notifications) while keeping users informed of everything from the latest cybersecurity messages to relevant training materials that are available.

Proactively Supporting the EUC Ecosystem
Innovative solutions to the changes and challenges highlighted above will be central to the IGEL Disrupt 23 event being held in Nashville next month. This is one of the most important events for the EUC segment of the IT industry, and Access IT Automation is proud to support it.
Our team will be there, including Craig Franklin and Caroline Head from our US sales team, as well as UK-based Access IT Automation Co-Founder & Chief Operating Officer David Butler-McAllister.
We are also proud to be part of the world's EUC ecosystem. We work with exciting and innovative partners such as VMware to help growing businesses and large corporations develop EUC solutions that are fit for today and ready for the future. So, Nashville here we come. See you there April 3-5 at the Gaylord Opryland Resort & Convention Center.
Ready to Get Started?
Let us help you show how much our products can save your organisation.