IT departments are currently experiencing a dramatic increase in application requests, largely as the result of the transition to a completely mobile workforce. However, staffing has remained relatively constant, prompting many enterprises to adopt automation as a means of deploying applications more rapidly in addition to realizing other ways for IT to benefit from automation.
Implementing automation across an enterprise requires many procedures to be rewritten, which must then be vetted for a variety of reasons such as governance and regulatory compliance. IT personnel will also require retraining in many cases before they can incorporate new automation in their daily routines.
This initial increase in workload needed to deploy automation strongly motivates IT departments to perform this process in stages, typically beginning with the areas where automation will provide the greatest benefits for the least effort. Enterprise IT automation may be classified into three general categories, each of which has its own set of benefits and challenges.
Let's have a closer look at those stages — leading you from automating simple routine tasks to improve individual productivity all the way to integrated complex end-to-end automation of business processes across business units.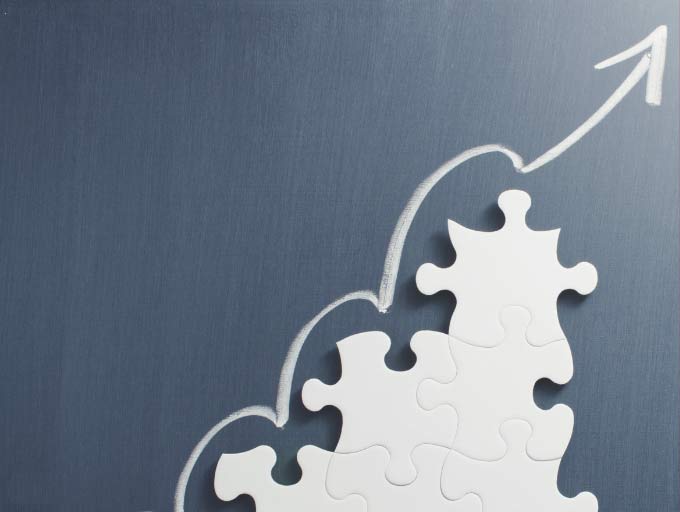 Stage 1: Automation Of Routine Tasks To Improve Individual Productivity
Software that automates routine, rules-based tasks is the easiest to implement and is usually the first step towards automation. IT management often involves the regular repetition of many simple tasks, so automation in this area can save a significant amount of time each day.
This capability is particularly beneficial for enterprises with a growing number of devices in their infrastructure, including servers, appliances and user endpoints. The virtualization of these devices and their deployment on cloud platforms can be effectively performed by software applications known as robots, or bots.
Smart automation solutions can automate 35 percent of a customer's operations by applying machine learning to historic data such as help desk tickets. By building out a fix repository, these solutions can typically perform 70 to 80 percent of these tasks over time, with 95 percent in the best cases.
The impact on human operators can pose one of the biggest challenges for this type of IT automation. Operators can become overwhelmed with problem resolution as your organization's reliance on IT increases.
While automation can handle about 75 percent of routine tasks and 30 to 40 percent of the complex ones, the problems left for humans to solve require greater expertise. Another disadvantage of bots is they require privileged access to systems, raising the possibility of hackers embedding scripts in them.
Stage 2: Built-in Automation
An enterprise's existing applications often have automation features built into them, making this type of automation readily available for use. However, realizing the maximum ROI of features such as audit logs and automatic notifications requires a centralized automation platform to connect application workflows.
Storage applications have routinely included automation features for the past decade, which can select the most appropriate storage device based on the type of access a particular data set requires. This capability allows system analysts to shift their focus from routine storage tasks to more strategic concerns.
Most data centers today have highly automated end-of-day processing, including backups and report generation. This growth in "lights out" operations often leads to a reduction in operations staff, especially for the night shift.
Most storage solutions now have automated fail-over procedures built into them in the event the system is affected by a natural or man-made disaster. This feature allows the system to enter a disaster recovery (DR) mode without your staff needing to do anything.
However, it doesn't consult stakeholders about when to enter DR mode, which makes CIOs understandably reluctant to fully automate such a process. In most IT departments, an authorized person must still initiate DR even when the rest of the process is automated.
Infrastructure Automation
The highest level of IT automation affects systems and infrastructure, including DevOps practices, system monitoring and virtualization. These platforms allow you to meet any automation requirements for your enterprise without needing to develop disparate solutions.
Updating your computing devices with operating system (OS) upgrades and security patches is particularly challenging for enterprises, which typically have bring-your-own-device (BYOD) policies and many users in geographically separate locations.
The traditional approach has been to simply update each device one at a time, but this is generally impractical in the modern enterprise. Software can now follow DevOps practices such as continual releases, either by automatically installing the update when the user turns on the device or prompting the user before doing so.
Monitoring and logging system activity are essential tasks that lend themselves well to automation, especially for organizations with large networks. These applications generally use an on-site sensor to detect threats and send an alert to centralized IT staff members, who then decide on a course of action.
This capability is particularly useful for monitoring the edge of a network, which is a routine requirement in many fields. For example, logistics companies often need to ensure that products like food and medicine are maintained with specific environmental conditions. Automatic monitoring allows them to quickly detect and address these types of problems.
Organizations often need to quickly allocate computing resources like OSs, database and storage, which are typically virtualized for many enterprises. These tasks are generally repetitive and time consuming, but automating resource provisioning can instantiate complex virtual resources. This capability greatly streamlines the development and testing of applications, thus reducing their time to market.
Summary
Enterprises will rely on IT automation more heavily as they face new business challenges and create more products. Implementing the right level of automation requires you to strike the right balance between using automation that can perform routine tasks, while still recognizing when a situation requires human judgment.