2020 has been a crazy year — there is no question about that. Suddenly having to switch to all of your employees working from home sent the vast majority of organizations scrambling, causing utter chaos. In fact, "companies spent an additional $15 billion a week on technology during the first wave of the pandemic, to ensure that employees could work from home safely," according to TechRepublic.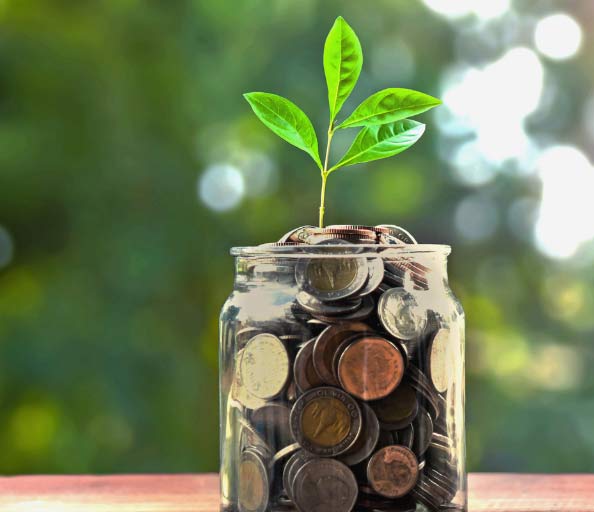 Consequently, most enterprise IT managers I have talked to are trying to lock in their budget as soon as possible so they will be equipped to handle any future uncertainties caused by the global COVID-19 pandemic and the resulting social, health, and economic consequences as well as the US elections / civil unrest, Brexit, and other major disruptions.
However, figuring out how much budget to ask for and how to allocate that budget can feel like shooting at a constantly moving target. Below, I want to walk you through five considerations that I hope help solve this problem.
#1: Pandemic-Induced Budget Scrambles Will Significantly Impact Next Year's Budget
For the past nine months, previously unimaginable scenarios played out. For example, end users had to source and pay for equipment themselves, equipment was "borrowed" (a.k.a. re-allocated) from Desktop refresh program and other project teams to keep critical business units running, and resources shuffled around to stem the sudden flood of incoming support calls — just to name a few.
Budget negotiations for next year will need to take into consideration these scrambles and, if possible, rectify any sudden re-allocations. Some budget probably won't be recouped, but decisions should be made based on facts, so careful accounting is extremely helpful.
It is also worth mentioning that 80% of organizations are expecting their IT budgets to remain the same or increase in 2021 even though 48% of companies with over 5,000 employees are expecting shrinking revenues. Nevertheless, IT remains an essential key to survival and growth according to the Spiceworks Ziff Davis' "2021 State of IT" report: "38% cite changes to business operations due to COVID-19 as a reason to increase spending, with 36% citing the need to support a remote workforce during the ongoing crisis."
Lastly, while special pockets of budget might pop up (e.g., freed up from a scheduled initiative that is now put on hold), plan on stretching your budget even further in 2021.
#2: Accelerate Your Digital Transformation To Battle Upcoming Challenges
While no one can predict the future, it is likely that the next 12 months will bring a great deal of uncertainty as well — whether this is a result of the feared spikes in the number of COVID-19 infections, the outcome of the presidential election, the United Kingdom's exit from the European Union, or other disruptions.
In all the chaos, one thing is for sure: in the next 12 months, we need to plan for all eventualities and be prepared to keep our organization running as smoothly as possible. But this goes far beyond keeping the lights on. As the current situation has shown, organizations who have invested heavily in digital transformation have fared much better than those who haven't.
In fact, a survey of 2,569 enterprise decision makers revealed that 97% of executives say the pandemic sped up their digital transformation and that 95% of them are looking for new ways to engage customers. To facilitate this, 79% of the surveyed decision makers said that COVID-19 increased budgets for digital transformation.
#3: Adjust Spending Priorities To Future-Proof IT
Many organizations froze or scaled back investments in emerging technologies, such as Augmented or Virtual Reality, to focus all efforts on the core. This risk-averse strategy makes sense as long as you prioritize your efforts to future-proof your investment rather than tread water.
For example, many organizations are shifting spending towards making their IT environment better. One way is they are doing this is by moving away from a physical environment to VDI, and automation. Gartner projects that Robotic Process Automation (RPA) revenues will reach $1.9 billion in 2021, up 19.5% from 2020.
#4: Dealing With Skill Shortages
IT skill shortages were already a big problem before Brexit, COVID-19, and the suspension of H-1B visas in the US. But the surge in technology investments combined with the increased difficulties of finding, accessing, and retaining skilled resources is only exasperated by the current situation.
The skill gap is rapidly widening in the cybersecurity space. In a recent survey, seven out of ten cybersecurity professionals and ISSA members said that their organization is experiencing a cybersecurity skills shortage, with 45% of respondents saying it has worsened over the past year and 48% believing it has remained about the same.
#5: Use Any Left-Over 2020 IT Budget Strategically To Give You A Head-Start
Last, but not least, you might find yourself in the lucky position to have some left-over budget that you now need to strategically put to use. Due to the unpredictable ups and downs, we have seen a lot of organizations find "random" budget pockets.
With a high ROI and a quick turnaround, one way of utilizing this budget is to perform quick suitability testing on your application estate, giving you a huge head start in the new year. Suitability testing — for example, with Access AppScan — allows you to determine which environment your estate (or parts of your estate) is suitable for. Whether you are looking to move to Virtual Desktop Infrastructure (VDI) or adopt Windows Virtual Desktop in 2021, this will allow you to get detailed insights into where you stand and how much it will take to get you where you want to be.
I hope you found this useful. Have you encountered any crazy budget limitations or boosts this year? Are you expecting something to significantly change next year? I would love to hear about it. Please share it below in the comments.