If there has been one common struggle over the last few years for CIOs and CTOs, it has been the constant need to do more — from OS migrations and SaaS implementations to the management of ever-increasing cybersecurity threats — and to accomplish these tasks with either stagnant or reduced resources, including budget and qualified staffing. Then when the pandemic and work-at-home orders hit, many enterprises pivoted, shifting their priorities and putting projects on hold while focusing on taking care of immediate needs until they could go back to "normal". With it now being almost two years into the "new normal", and with the constant changing of regulations for essential and non-essential businesses, the priorities for 2022 and beyond are more important than ever before.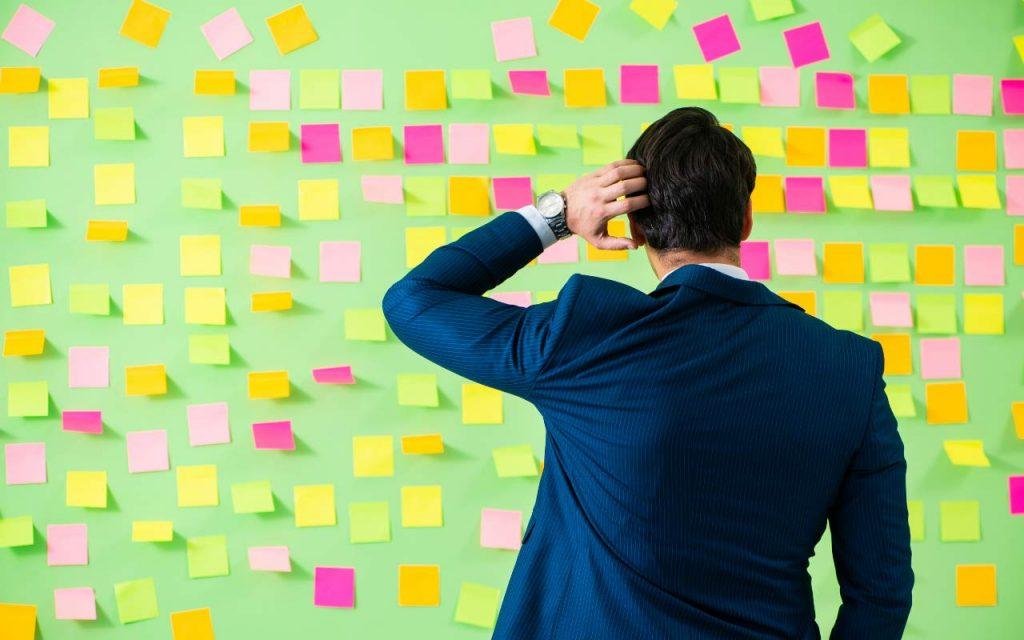 Workforce/Staffing
The pandemic has forced the hand of a lot of organizations to alter how they value their employees. It has also forced employees to evaluate their career choice and work/life balance. When you add up the initial record unemployment rates at the start of the pandemic, the Great Resignation (especially in the technology sector), the shift in how companies interact with customers, and the current labor shortage in certain areas, it's no surprise that companies are hard at work trying to keep up with customer demands.
According to a study from CIO.com, businesses with staffing shortages have begun to do the following:
About half are hiring new full-time employees
A tenth are hiring part-time employees
One-third are contracting with gig-workers
A quarter are using managed service providers
While these options help to ease the burden of the shortfall, the aforementioned labor shortage means that these tactics are not enough. This is why 67% of enterprises are retraining and educating staff to fill in the gaps, and 55% of enterprises are re-skilling employees, taking current employees from jobs that are now obsolete and moving them into other needed positions.
Cloud Management & Efficiency
With most software companies turning to a cloud solution, and with enterprises embracing the cloud model wholeheartedly to save on hardware infrastructure costs and moving processing power from devices to the cloud, it seems like a win-win. However, it is not as cut and dried as it may seem, according to a zesty.co survey.
According to the survey, issues such as managing resource utilization, like optimizing active workflows and turning off idle ones, and matching the workload needed to the cloud offering are top concerns and challenges. Staying on budget and justifying budget increases are also major concerns. Among the top concerns is the ability, or lack thereof, to predict the business' needs ahead of time.
Since moving to the cloud is not as black and white as initially expected, the services that enterprises use to prepare for and move to the cloud, and determining what type of virtual infrastructure is needed will be key to the success of the migration project.
Total Experience (TX)
A trend from 2021 that, according to Gartner, will continue into 2022 is the total experience, or TX. TX is the combination of customer experience, employee experience, user experience, and multiexperience. This is a fundamental shift away from how many organizations operated in the past with, for example, a customer-first model that had negative implications on employees.
This trend is important to CIOs, as companies will look to them to gather the data from all of these groups and make the connections to implement improvements and solve issues. According to CIO.com, TX will go beyond just adding new technologies, and will instead utilize them to respond to customer and employee demands. Having a platform that can monitor, record, and give you insight into how your users and employees are using their apps and devices will be crucial for the total experience.
Cybersecurity
A reoccurring theme year after year is cybersecurity, as it seems a day doesn't go by without multiple stories of a company experiencing a breach or hack that exposes customer data, proprietary information, or other sensitive data that can be exploited.
One example from 2021 shows that not being able to patch existing infrastructure quickly, such as Microsoft Exchange servers, allowed multiple hackers to infiltrate companies in a short period of time. When it comes to cybersecurity, 65% of IT leaders say they plan on increasing their spending, while only 1% say they plan on decreasing.
Data Quality, Not Quantity
The amount of data that a company can/needs to collect is overwhelming. Besides the obvious requirements to store and keep this data secure, there is the question of how to properly utilize it so the data collection/storage doesn't just become a necessary, but not useful expense.
Using Access Symphony and Insights, not only can you collect all of this data, you can make informed and actionable decisions quickly, as well as pivot quickly in response to new needs/requirements. For instance, using our automation products, an organization can quickly see issues, such as spikes in CPU usage, that can arise from an application update. The organization can then quickly pause and rollback the update until the issue is resolved, instead of just being swamped in hundreds of millions of rows of data.
Automation
As we have talked about, one of the biggest issues companies, especially tech companies, are facing is finding, hiring, and retaining talent. From changes in labor laws to a major shift in how people work and the Great Resignation due to Covid, having adequate staffing is a major challenge.
While automation was once seen as a threat to the workforce, or a way to make companies less personable, automation has become an important tool to keep a company from wasting the limited, precious work hours of their staff on mundane, repetitive tasks.
From reducing/eliminating level one help desk tickets, to recognizing and fixing issues before they become widespread, to increasing customer/user experience scores, IT automation allows your IT talent to focus on bigger issues and innovation. Which, in turn, allows your company to have opportunities to innovate and adapt the latest that technology has to offer, instead of putting out nonstop fires.
Conclusion
While these are only some of the trends for 2022 — because who knows what new ones will materialize during the year — one thing is certain. Having access to data in both an overview and detailed way, and being able to utilize this data to make significant changes in your organization will be the key to your success.