Automate the everyday & transform the future
Access Capture – industry leading, API-driven solution that allows enterprises to simplify and axelerate automating application management ent-to-end.
Unrivaled flexibility allows IT teams to automate low-level, labour-intensive tasks, contentrate on work that matters, optimizing the resources at hand.
The breadth and dept to Access Capture APIs mean we can support legacy technologies for package creation formats (MSI) and new modern formats such as MSIX (VHD & CIMfs), AppVolumes and AppV.
We have vast testing capabilities from smoke testing (Launching and loading) to Functional interactive UAT and dedicated application Performance monitoring and benchmarking for Evergreen IT.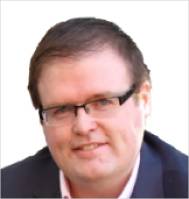 COO & Co-Founder | Automation Expert | Thought Leader 
Passionate about helping companies improve efficiency, save costs, and respond to digital transformation challenges