Internet Explorer, the web browser you either love or hate or both, is being retired by Microsoft (and relatively quickly at that) in favor of Edge, the Chromium-based browser. While most consumers won't feel any discomfort from this, the impact on businesses ranges from security threats to LOB web applications and critical shortcuts not working. This is yet another major IT initiative organizations have to contend with, just like hardware refreshes and migrating to/updating versions of Windows 10, Office/Microsoft 365, etc., not to mention Microsoft's other recent major announcements of Windows 11 and Cloud PC.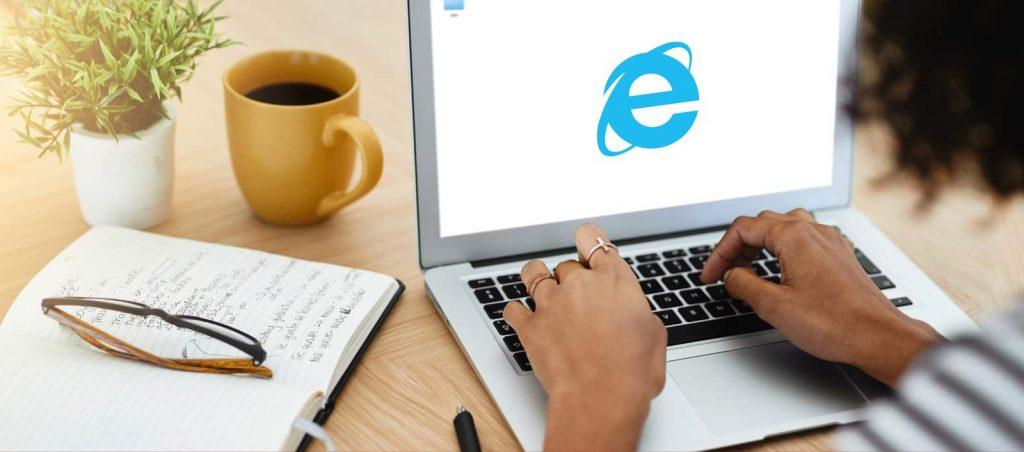 Which Versions Lose Support?
Microsoft announced back in August 2020 that support for IE 11 would be ending for certain applications like Microsoft Teams (30 Nov 2020) and Microsoft 365 (17 Aug 2021), and in May 2021, they announced that for certain versions of Windows 10, they are also dropping support on June 15, 2022. For the full details, please see this FAQ and this FAQ from Microsoft about the changes.
The quick summary is that, for the Windows 10 Semi-Annual Channel (20H2 and later), IE 11 support is ending on June 15, 2022. For Windows 10 LTSC, Windows Server, Windows 7, and Windows 8.1, it will continue past that point. Since most enterprises and large organizations are running Windows 7 on Extended Security Update (ESU, which expires 10 Jan 2023) or have migrated to Windows 10, they will have to either switch to Microsoft Edge or another modern browser.
Considering that IE 11 was included with the release of Windows 10 in 2015, was already available since 2013 in Windows 7, and that IE 10 went EOL in January 2020, unless enterprises specifically tackled a browser migration on top of all the other migrations they had to do over the years, they are running IE 11.
Issues With Staying On IE 11
Security will be one of the biggest issues for staying on IE 11 after it loses support from Microsoft. Any vulnerability that is discovered after June 2022 will not be fixed and will give hackers a route into your entire organization. Even without a major vulnerability discovery, Edge and other modern browsers have significantly more enhanced security for day-to-day security issues like phishing and malware.
Another issue might arise with non-security critical updates, such as software/hardware conflicts, where line-of-business critical apps won't work properly with IE 11, especially any browser-based apps. A major issue here can cause a whole department's work to come to a grinding halt, causing inefficiencies and missed deadlines.
Outside of those major issues, users who have a faster and more modern browser on their personal devices can become easily frustrated when using their device with the slower, out-of-date browser. This frustration often leads to decreased morale and more easily distracted employees, resulting in lost revenue.
Combine Migrations Or Stay On Current Systems
For organizations that haven't already made the jump to Windows 10 or Office/Microsoft 365 and need to upgrade, combining that move with a browser update (to Edge or another modern Chromium-based browser) makes a lot of sense. Enterprises that have made one or both of those migrations already but neglected to update their browsers or create a modern browser policy can find themselves under the gun. With Windows 10 versions (1909 & 2004) going EOL soon, and Microsoft 365 services having already stopped support for IE 11 (giving users a degraded experience), companies need to upgrade fast.
Organizations that find themselves in this position might be hesitant to do multiple upgrades at once, especially if the last one went over-budget and over-time. As we discuss below, using automation to do the heavy lifting of testing to detect issues can make or break your path to success.
While combining upgrades might work well for some organizations, this action might not be feasible for others, or might have disastrous consequences if they carry it out. Staying on Windows 7 with ESU and an on-premise version of Office is what is necessary for some companies until they are ready to make major IT transformations. This strategy buys them some more time, but not a whole lot. However, a successful upgrade to a modern browser experience using IT automation can pave the way for a Windows 10/11 and Microsoft 365 upgrade in the near future.
How To Use Automation To Upgrade
In the past, we've discussed the issues you can experience with your macros, plugins, etc. when upgrading to Office 365 from an on-premise version, and how to mitigate those issues. You can use those same tools for the browser update as well. For instance, using Access AppScan, you can identify all of your MSI payloads to detect all shortcuts that reference a URL delivery and detect any Active X components that the MSI may also install.
After using AppScan, you can then use Access Capture's Launch & Load module to test each MSI with a URL that was detected on a Windows 10 OS build with a new Chromium-based browser to see if it loads. In addition, all the URLs from your CMDB that may not be delivered from an MSI can be tested as well, covering all URLs in bulk. And whether or not the URL passes or fails the test, our tools also create a video of the test.
If a URL does fail the test, more detailed functional UAT can then be performed, as well as a belt and braces testing of the URLs that passed but require more intensive feature testing.
Conclusion
Enterprises, specifically their IT departments, have had a lot to deal with over the last few years, such as budgets that grow as fast as needed, needing to do more with less, constant changes from Microsoft, and security breaches becoming commonplace. Having to upgrade one more key component of their IT landscape could be the breaking point, but with proper automation tooling in place and a solid strategy, the path to a modern desktop has never been clearer.