I am sure your inbox has been flooded with end-of-year recap and/or look-ahead-in-2022 posts in the last month, so I hope this finds its way to the top of your inbox. Like 2020, 2021 was a year that did not go as originally planned, as the world was still dealing with the pandemic. However, the changes and challenges did not weaken our resolve. One of the primary goals of our company is (and always has been) to make businesses run more smoothly and efficiently by using automation to reduce mundane, repetitive IT tasks. To meet this goal, we are always adapting our offerings to suit the needs of our clients.
Over the last two years, the way the world goes to work has changed dramatically, and it's still in a state of flux. Many people work from home, some people go to physical work spaces without ever really knowing if today will be the day the doors close due to quarantine mandates/regulations, and others have to find ways to work wherever they are, particularly if they get stuck while out of town or on a business trip. So to keep pace with these shifts in how people work, our offerings in 2021 smartly shifted as well.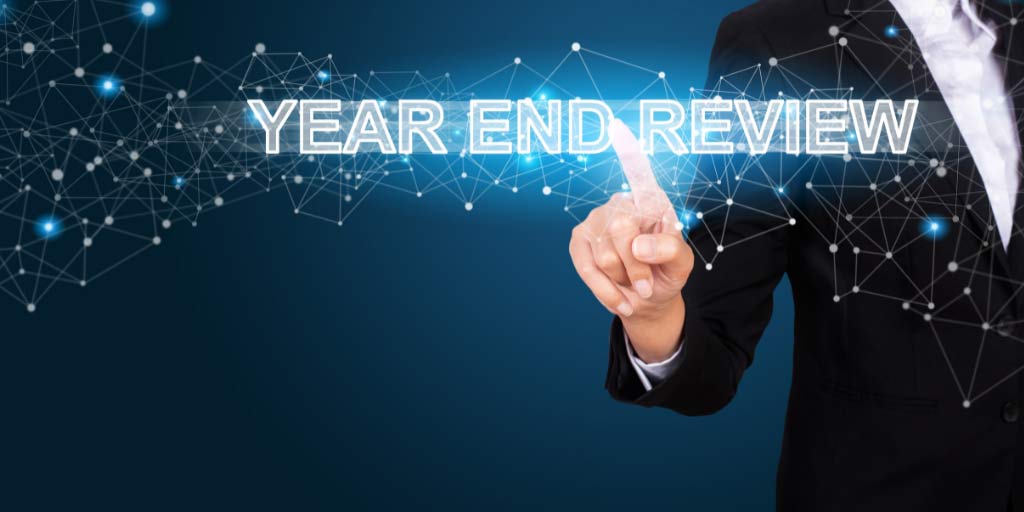 Hosting On The Azure Marketplace
With more applications being hosted on the cloud, and organizations turning to services like Azure Virtual Desktop, it was a natural evolution for us to start hosting our products on the cloud as well. Back in March, we blogged about how AppScan is now hosted on the Azure marketplace. With this move, an organization can test thousands of applications quickly to assess their IT environment for its suitability for a virtual environment.
Then, in June, we blogged about how Access Capture is now being hosted on Azure, which is a game-changer for enterprises. Now, not only are you able to automate your application testing and packaging, but you can do it fully in Azure. Utilizing Azure, you don't need to build up your infrastructure, but rather can rely on Azure's, with its powerful performance, scalability, and built-in security including authentication through Azure Active Directory.
Making these moves onto the Azure platform was important to us in 2021 because the future of businesses running their application estates will be in the cloud. As we saw in the summer of 2021, Windows Virtual Desktop became Azure Virtual Desktop, showing that Microsoft is thinking beyond Windows for hosting virtual machines and infrastructure.
Modern Applications & Modern Desktop
If there was one theme we had for 2021 that we are going to continue in 2022, it is the modern desktop. While this term might not be widely known, this will be the future for businesses and home users alike. Dialing into the office from coworking spaces, coffee shops, and homes has been a thing for years, but the pandemic magnified how beneficial it could be if every user was set up to work anywhere, anytime. And with a remote workforce came the need for modern collaboration tools like Zoom, Teams, Asana, etc.
In a modern desktop setting, especially with more apps, you need to re-evaluate your remote workers' needs to determine what kind of virtual offering they need, as well as any interdependency issues in your infrastructure. The terms and KPIs for modern desktop management and enablement have changed drastically over the last decade, and so we adapted our software.
The new version of Symphony will help your enterprise on its journey to a modern desktop, whether it is through Windows 10, Windows 11, the Azure marketplace, etc. From app and web usage, to software and asset inventory, to user personalization, Access Symphony is ready to help your enterprise migrate to the latest and most secure platforms with IT automation.
Windows 11 Launch & Microsoft Products EOLs
No wrap-up of 2021 can be complete without talking about the release of Windows 11. Even though Windows 10 was touted by Microsoft as the last version of Windows, it actually goes EOL in October of 2025. Windows 11 was launched in October of 2021 with a simplified upgrade cadence of once a year, which is also being adopted by Windows 10.
While the once-a-year upgrade for Windows 10 and 11, with 30 and 36 months of support respectively, is a welcome change by IT departments, there are still issues with app compatibility and Windows 11 — not to mention the EOL of IE 11 in June.
90% Time Savings With Automation
One of our 2021 blog posts that we are most proud of is the one where we showed how a large financial bank cut their UAT (user acceptance testing) time from 120 minutes to just 12, which is a 90% savings! We detail in the post what that means across an entire app estate, i.e., how many resources are saved on top of the worker hours.
Conclusion
We had a very busy 2021 and are looking forward to what is to come in 2022. We are hard at work on delivering new offerings in 2022 that will align with the business goals of enterprises across major industries such as banking, healthcare, and others. Continue to follow our blog to stay up to date with the latest on the digital workplace, application testing, packaging, and management, as well as the latest products and updates we have to offer.