IT organizations have transformed significantly over the past 20 years. To stay relevant, enterprises have found themselves needing to make investments in an online presence, offshore resourcing, smart mobile devices, SAS models, and cloud infrastructure, just to name a few.
With all these moving pieces and rapidly changing technology, IT leaders are challenged more than ever to deliver these services consistently and without sacrificing quality. Keeping up with changes to each component in the environment is making it more expensive and much more difficult to just "keep the lights on".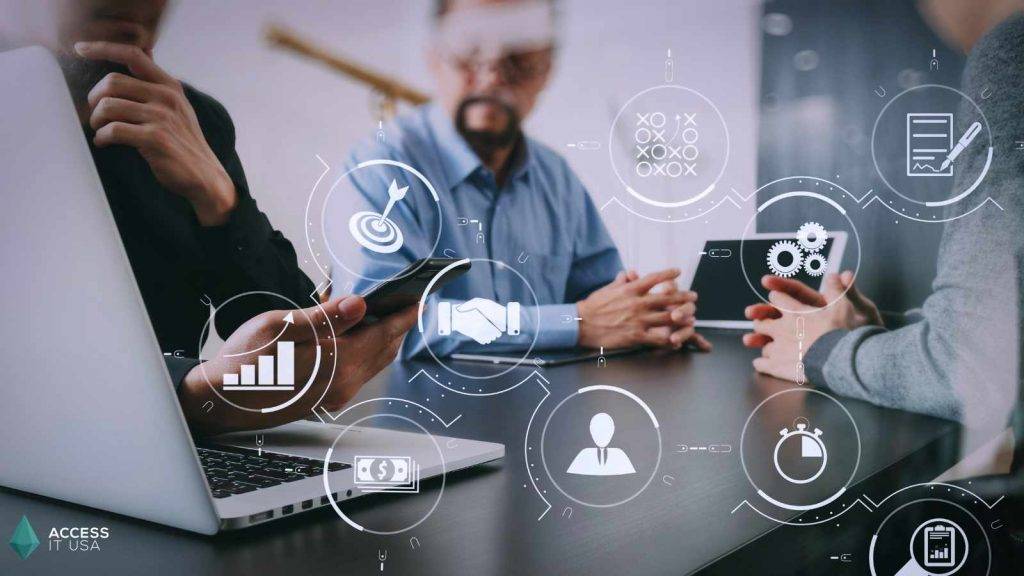 To this point, the obvious answer is to continue to add top talent at increasing costs to support all these moving pieces. With the majority of solutions being provided from vendors outside the walls of the IT organization, the effort to test, integrate, train, and deploy new apps, upgrades, and patches/fixes to an increasingly outsourced environment is a challenge, to say the least. The answer is automation for these key IT functions.
Put into context, this is no different from automation in manufacturing, financial services, healthcare, and even the car that you drive to the grocery store. All are somewhat "smart tasks" performed by humans on a repetitive basis. In all the examples above, the result of automation is "better, faster, cheaper".
Now, IT organizations are faced with yet another transformation: automation. In many instances, the initial case for automation is cost reduction. Cost certainly factors into an IT organization's decision, but the more compelling reason for automation is higher quality. With so many IT components producing new versions or upgrades at an increasingly faster pace, the opportunity for error and outage is higher than ever. So, speed and quality are equally as important as cost — if not more so.
Not only is IT automation an effort on its own, but it is also becoming an underlying tenet of all IT transformation efforts. Let us look at a few of these efforts in detail.
Cloud Services
Moving to the cloud has been a massive shift for IT that is widely accepted now. What can be tricky is that these services must be accessed in a secure manner in an increasingly remote environment. This means that security, remote network services, integration/interfacing with other desktop apps and utilities (e.g., Windows), and similar all must be kept in sync. Keeping all these components current on upgrades and patches is more critical than ever. In an increasingly heterogeneous environment that is changing at an increasing pace, automated and incremental updates to all components in the environment are critical to cloud services.
Offshore Services
While the cost of offshore services has remained relatively stable, the quality has not improved significantly. As a matter of fact, the latest move in offshore services is for large enterprises to create captive offshore centers in an effort to improve quality and predictability. The first step in any offshore effort is to standardize the processes and communication to reduce human error or interpretation. The next logical step would then be to automate those recently-improved processes to reduce the amount of work sent offshore. Now the steps should be standardized, automate, then offshore. Even though moving work to a captive offshore service is marginally higher in quality and cost, it pales in comparison to the quality, cost, and timeliness of an automated process. The new mantra of offshore efforts should be to improve and structure processes, formalize communication, apply automation, and then offshore only what cannot be automated.
End User Computing
This transformation has been in progress for almost 30 years beginning with Microsoft's office productivity tools. With more and more apps moving to desktops and mobile devices, users have the apps and tools they need to work when, where, and how they want. So, why not put them in control of the management and hygiene of that environment? There is nothing more frustrating for business users than having to wait for IT to get their application working because an upgrade to a component caused the users' means of doing business to come to a grinding halt. Tools are now available for end users to update and test their environment on a frequent, easy-to-use, "non-technical" environment.
Cyber Security
With so many apps, devices, and access methods, security is no longer just a firewall in the network. Presently, the number one security risk is a rogue application or an outdated version that is not compatible with security and network software. Now automation can discover end-user apps, versions, and environmental changes that can be reported automatically and, in some cases, fixed automatically. Cybersecurity has become a continuous process and should be fully automated, as the bad guys are not only smart but fast.
These are just a few examples of ongoing IT transformation efforts that are now capable of being automated, which improves speed and quality. Some automation tools have been available for a while (e.g., software testing and version control) but many are embedded in other tools or applications and, most times, do not put the power in the hands of end users, which would free up valuable IT resources. Access IT USA is a "pure-play" solution and consulting company that provides independent tools to automate all these critical IT functions. It should be woven into all aspects of any component in an IT transformation effort.
Access IT USA provides tools to automate application discovery, packaging, testing, deployment, and end-user self-help. One of the few pure-play solutions that support the notion of Evergreen IT. Many IT executives like the idea of this level of automation but see it as a massive and disruptive transformation. For that reason, Access IT USA provides a quick engagement to assess and plan a phase approach with you and your team to make the transition a low-risk reality. Access IT USA helps major US companies who are using our solutions and methodology to automate their IT organizations.