If you purchased 150 or more seats of eligible Microsoft 365 services, such as Microsoft 365 E3, Microsoft 365 E5, or Microsoft 365 Business, you have access to a special Microsoft service called FastTrack. As part of this free service, FastTrack specialists (Microsoft employees, Microsoft-approved vendors, and Microsoft-approved partners) will assist you with free advisory and remediation guidance.
Regarding Windows 10 adoption, Microsoft offers a FastTrack service called Desktop App Assure that is specifically designed to help you with app compatibility issues to drive your Windows 10 and Office 365 ProPlus adoption, deployment and updates. We have recently talked to some enterprise customers who were confused by what the service actually is and how this will impact their application packaging and testing strategy for Windows-as-a-Service and Office 365 ProPlus.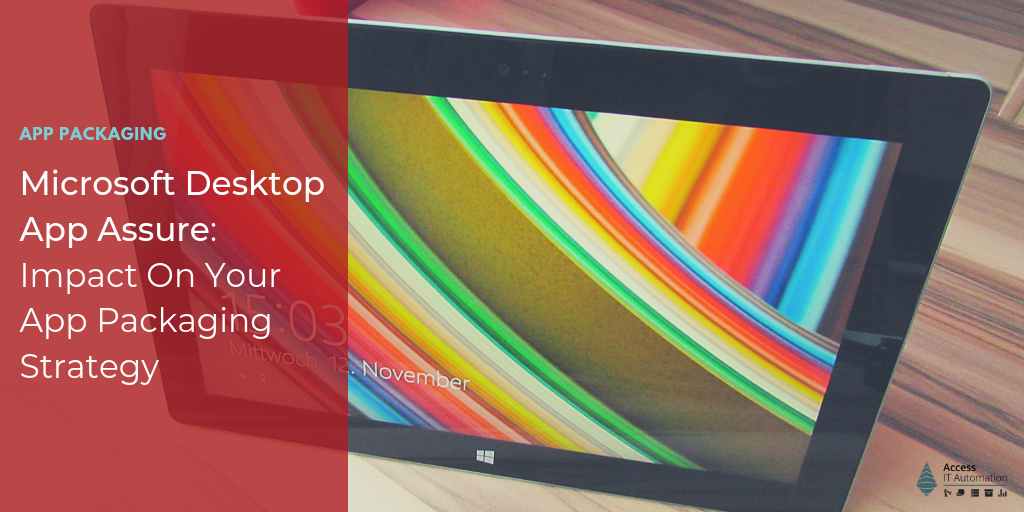 What Desktop App Assure Is & What It Isn't
Microsoft's Desktop App Assure is a service offered by the FastTrack team to provide enterprise customers with eligible subscriptions with application compatibility remediation and advisory services when moving from Windows 7 to Windows 10. This includes help with internally developed applications and third-party off-the-shelf apps that target a currently supported version of Windows 10 as well as Office 365 ProPlus including macros and plug-ins, Microsoft products and Windows 10 desktop and web apps.
Since Microsoft, on average, sees less than two percent of all enterprise applications fail on Windows 10, it will make any "reasonable effort" to help customers remediate these issues. However, the team will not remediate older ISV app versions if there's a newer version that's supported in Windows 10 or Office 365 ProPlus.
Microsoft will also not provide any application inventory and testing to determine what does and doesn't work on Windows 10, undertake any research on whether or not third-party ISV apps are compatible with or supported on the latest Microsoft OS version, or do any application packaging-only services. However, should the Desktop App Assure team remediate an application for you, they will package the app so you can deploy it in your environment. The team will also not make any source code change but will provide your developers with proper guidance if the source code is available.
Image Credit: Ghacks, 2019.
How Does Desktop App Assure Impact Your Future App Packaging & Testing
So how does this free service impact your enterprise application packaging and testing strategy? While I strongly believe that app compatibility is less of an issue than it was with Windows XP or even Windows 7, I know of no enterprise or large organization who would completely forgo all of their compatibility testing and do everything in flight. However, a quick certification testing will let you know about any potential problem apps that might require further automatic testing using an application packaging tool like Access Capture.
Anything that cannot be remediated automatically and requires further manual investigation could be a candidate for Microsoft Desktop App Assure! It plugs in perfectly after your certification and potentially testing phases to help you fix any potential problem applications. After they are fixed, you can put them back into your automated packaging and testing workflow in Access Capture to manage and deploy it.
Have you used Desktop App Assure yet? Are you planning on it? We would love to hear your thoughts! Please share below in the comments!