Over the past few years, Access IT Automation has grown from being a provider of application packaging and testing automation solutions (Access Capture) and automated endpoint management tools (such as Access Symphony and Access Fix Engine ) to creating a holistic platform that allows enterprise-size organizations to not only enable Modern Desktops, but to also constantly fine-tune their environment to walk the fine line between optimizing for user performance/experience and keeping costs as low as possible. We call this balancing act Modern Workplace Experience.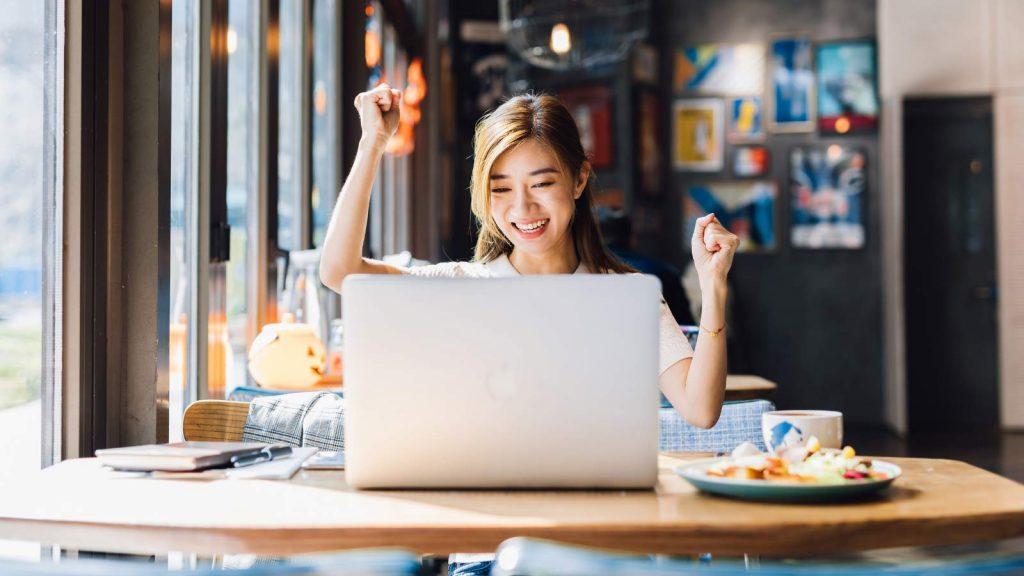 Unfortunately, our industry is constantly inventing and using new buzzwords like Digital Transformation, Hyperautomation, Cloud-Native Platforms, and Everything-as-a-Service, just to name a few annoying and overused ones. Keeping track of all of them is hard, but picking them apart and defining exactly what they mean is even more difficult. So let's circle back and close the loop so we can open the kimono on what Modern Workplace Experience is. (Sorry! I couldn't help myself, but I promise that, from now on, there will be no more annoying buzzwords!)
Modern Desktop / Modern Workplace Definition
By Microsoft's definition, a "Modern Desktop" or "Modern Workplace" is:
a

physical device (a laptop or a desktop computer)

that runs, at a minimum, Windows 10 (although some people — including me — would argue that it needs to run the latest or at least a currently supported version of Windows)
and provides its user with the latest productivity tools (Office 365 / Microsoft 365 / Software-as-a-Service / Web apps)
and allows the user to work from anywhere without loss of productivity.
In addition, all Modern Desktops are continuously updated and managed by IT using Microsoft Enterprise Mobility + Security(EMS) and take advantage of Microsoft's security features.
Modern Desktop Enablement
Now that we have looked at what a Modern Desktop is, let's have a look at "Modern Desktop Enablement". This is something we have talked about a lot recently. We can simply understand Modern Desktop Enablement as the initial migration onto the Modern Desktop and the setting up of the organization for successful Modern Desktop Management. While this sounds simple, it can be anything but. Modern Desktop Enablement can involve:
Cleaning up the application estate (via normalization, categorization, rationalization, etc.) and adopting modern applications by packaging legacy applications in modern app formats,
Migrating the entire estate to the latest version of the Windows OS,
Moving all users to Office 365 or Microsoft 365, and
Implementing Evergreen IT management tooling, processes, and practices to constantly upgrade the estate (e.g., migrate to the latest OS) and test applications against the latest releases.
Depending on how tightly managed the environment has been in the past, this can be a large organizational and technical challenge. However, this can be accomplished either by migrating your environment in-house or using a service integrator, by moving to a mix of physical and virtual environments, or even by adopting a Device-as-a-Service approach.
Modern Desktop Management/Optimization
Once you have enabled your Modern Desktops, you will now need to maintain them as such. This is what we refer to as Modern Desktop Management. This simply refers to any activity that keeps your devices as Modern Desktops, such as upgrading to the latest version of Windows before the support ends, constantly smoke testing your applications against the new environment, and so on.
While there are some optimization components in there (like applying patches and security fixes to improve the health and stability of your estate), Modern Desktop Optimization is a form of Modern Desktop Management that goes a little further. For example, with optimization you would continuously be monitoring your environment for security threats, performance losses, and other signals which indicate that the health, stability, and/or performance of your environment is decreasing. However, for me, the difference is arguable, as management should always include an optimization component. 
Modern Workplace Experience
Gartner recently talked about the need to provide a Total Experience (TX) — a concept that allows you to walk the fine line between saving money and ensuring the optimization of your employees' experience and productivity. In our context here, this means that enabling and managing a Modern Desktop is not enough anymore.
Here at Access IT Automation,  we have always talked about the need to provide a Total Experience. For example:
Employees expect to have the best possible user experience and performance regardless of where they work, and without this, they might look for a job elsewhere that offers a better technology experience.
Office aesthetics and interior design can play a role, so IT is tasked to replace clunky old machines with a cleaner setup consisting only of a mouse, keyboard, and screen.
It could be driven by cost-saving measures that make a company want to switch to Virtual Desktop Infrastructure (VDI).
We call this a Modern Workplace Experience, which refers to the measuring, benchmarking, and visualizing of insights gained by overlaying data (device, application, user, network, etc.) to improve the health, stability, and performance of the IT environment with the ultimate goal of providing the best Employee Experience (EX) possible.
This includes evaluating your applications for suitability and performance and right-sizing your virtual environments to match the requirements of your users' personas. Modern Workplace Experience is an agile concept and therefore is constantly adapting and improving rather than being static.