A few days ago, Microsoft announced that on June 24th, 2021, at 11 am EST, it is hosting a special event called "What's Next For Windows." Microsoft CEO Satya Nadella and Chief Product Officer Panos Panay are expected to talk about next-generation Windows.
Since then, excitement has been buzzing and rumors have been flying. Industry analysts, MVPs, IT professionals, and end users alike have been speculating about a possible Windows 11 release and what it could entail. Many are citing the missing crossbar in the Windows logo and the unusual (for Microsoft events) start time as evidence that the new release will be called "11" despite the fact that Microsoft said Windows 10 would be the last Windows they would ever release. Others are using "Sun Valley", the code name for the upcoming UI enhancements planned for the 21H2 (which is code-named Cobalt), as the new name for whatever is coming next.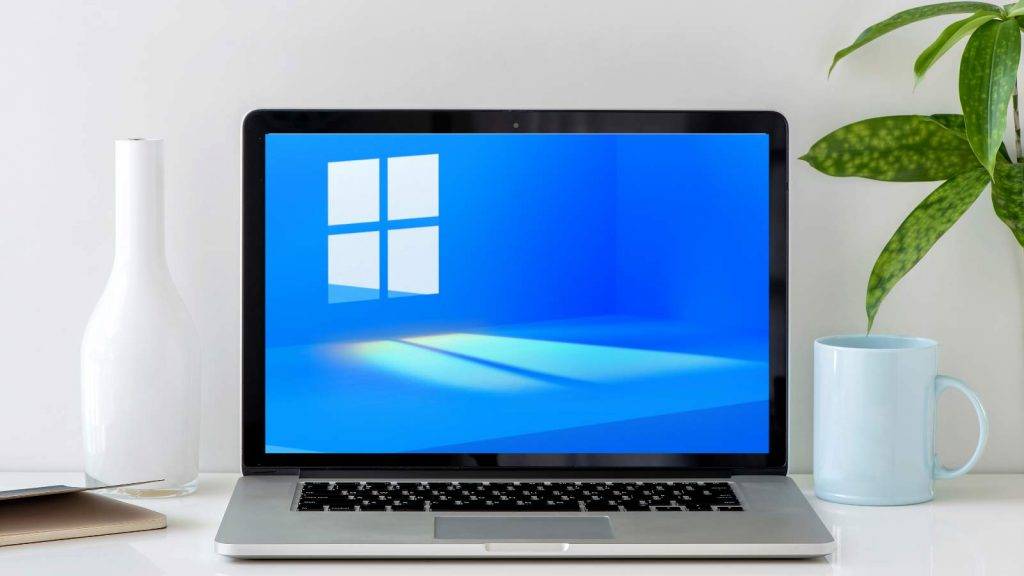 While we cannot know for sure what will be announced, I would love to share my hypothesis with you about what might come next: a super lightweight Cloud Windows OS that serves as a device- and environment-agnostic platform to host all types of applications.
The Next Generation Windows Update Is Coming
You might remember Steve Ballmer's iconic "Developers, Developers, Developers!" chant in 2000. I have a feeling that this chant should be the tagline for this upcoming new release.
If you listen closely to what Satya Nadella says in the teaser video he posted at the end of May, he mentions that "the next generation Windows update […] will be one of the most significant updates of Windows in the last decade." Let that sink in for a minute. His statement refers to anything after the launch of Windows 7, including the release of Windows 8/8.1/RT as well as Windows 10 plus its 11 subsequent feature updates, the HoloLens and Surface Tablet, and much more.
He also mentioned that this upcoming release will "help unlock a greater economic opportunity for developers and creators". And I believe he gave away more than most people think! Yusuf Mehdi, CVP of Microsoft's Modern Life, Search & Devices Group, shared the event on Twitter, saying that he hasn't "been this excited for a new version of Windows since Windows 95!"
So what could they announce? Here is my take.
Why Microsoft Needs A Next Generation Windows
Microsoft is facing a lot of obstacles since the launch of Windows 10. For example:
Significance Of Windows In The Microsoft Product Portfolio Has Decreased. While Windows is still generating north of $5 billion in annual revenue, its revenue share (percentage-wise) decreased from almost 21% in 2017 to just above 15% in 2020.
Windows Is Too Bloated To Be Sustainable For Much Longer. When Windows 10 first came out, I made a comparison between Windows 7 and Windows 10 version 1511 and found Windows 10 with its 3.75GB is extremely bloated. Since every new Windows version is a cumulative update, every update gets slightly bigger. Even with the optimizations Microsoft has already made, Windows 10 20H2 is 6.08GB!
Enterprises Are Struggling To Update To The Latest Version. Despite longer support windows than initially intended, enterprises and large organizations have struggled to maintain even an annual upgrade pace.

Microsoft extended support cycles and even slowed the pace by delivering one major and one minor feature release a year.

Current Security Vulnerabilities & The Need To Work-From-Anywhere Increase Pressure To Update. A lot of customers I talk to are still on version 1809 (which went End-of-Life in May 2021) as they had to put their upgrade cycles on hold in order to deal with the consequences of the COVID-19 pandemic. In other words, Microsoft needs to figure out how to remove all the dead weight and how to allow everyone to keep their OS up-to-date without risking exposure to security vulnerabilities.
To alleviate these issues, Microsoft has:
Extended Support Windows Multiple Times. In addition to extending support for special additions during the pandemic, Microsoft has also adjusted its support timeline for Windows 10 and even extended support for Windows 7. Further extensions don't seem feasible to get organizations to adopt a continuous update mindset.
Released One Major and One Minor Upgrade A Year. In an effort to make things easier on enterprises and large organizations, Microsoft released a major feature update in spring 2019 (1903), followed by a minor update in the fall.
Decoupled New Feature Releases From CoreOS. In December 2019, Microsoft declared: "

New features and OS improvements done in this branch during these development cycles will show up in future Windows 10 releases when they are ready. And we may deliver these new features and OS improvements as full OS build updates or servicing releases." Effectively, they decoupled new feature releases from their Windows CoreOS builds.
What's Next? A Lightweight Windows CoreOS + Device/Environment Agnostic App Platform?
Please note that anything from this point on is my opinion unless otherwise stated. This has not been confirmed by Microsoft in any way or form.
Call it wishful thinking, but in my opinion, Microsoft could announce:
A built-from-scratch cloud-enabled OS that is container-optimized, lightweight, and virtualization-friendly, and is influenced by the Windows 10X OS and heavily leans on Azure / Cloud PC / Azure Virtual Desktop.
Its core kernel would have a super light footprint and be based on cloud-enabled technology.
It will serve as a platform for all types of apps regardless of environments (Linux, Ubuntu, etc.) or devices.
After the initial migration, updates would be delivered in the form of weekly updates (think "patches") rather than bi-annual updates.
A subscription-based pricing (e.g., $2-$5/month per user for consumers) that includes OneDrive and Office apps.
There are many things that make me think this, but here are the most important bits of "circumstantial evidence":
Removing A Lot Of App Store Restrictions. Last month, Microsoft removed a lot of inhibiting factors for developers from Microsoft App Store submissions.

Testing Servicing Pipeline.

Microsoft paused Windows 10 preview builds in order to test its servicing. "We have been testing our servicing pipeline with Cumulative Updates to the builds released to the Dev Channel. Each week, we would release a new build and then follow up with a Cumulative Update on top of that build before moving to the next build," said Microsoft's Windows Insider team.
Renaming Windows Virtual Desktop. Microsoft changes the name of Windows Virtual Desktop to Azure Virtual Desktop to avoid pigeonholing themselves to only supporting Windows virtual experiences. I believe, in the future, we will see a lot more platform-agnostic capabilities which will allow anyone to have a virtual desktop experience regardless of what OS they are running on.
MSIX and app attach. While MSIs aren't going to go away overnight, MSIX and app attach have transformed the way we package and test applications.
I cannot wait to see what the announcement will be. I would love to hear your opinion of what it will be, and if you want to share it with us, please comment below.