"Work-From-Home" (WFH) or "Work-From-Anywhere" (WFA) quickly became the new standard when countries went on lockdown in March due to the global pandemic of COVID-19. Despite an initial scrambling to get employees set up for remote work, companies are now starting to question the amount of physical office space and business trips needed in the future as employees were still productive at home.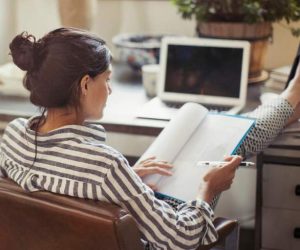 While some fixable productivity issues are emerging here and there, the savings and work-life balance improvements that come with WFA have the potential to change the way we work in the long run. This is especially true since studies have shown that, in the countries where the restrictions have eased or ended and employees have started returning to the office, employee productivity and efficiency at home isn't as high as it initially seemed.
Whether your organization is moving to remote work in the future, you are still facing working restrictions, or you're bracing for a second wave and another shutdown, management of WFA devices needs to be a top priority — and that includes some important Endpoint Management considerations.
Issues With Work-From-Anywhere
Because remote work was suddenly thrust onto so many companies at once, there were several major hurdles to overcome. One huge hurdle was a scramble for devices. Companies had to either get work devices from offices to employees or buy new devices, which had to have apps deployed and images created, and then be shipped to employees. Even using an employee's personal device was a necessary component of WFA.
The next hurdle was getting all of those devices connected using multiple ISPs instead of the office network. After the devices were running and connected to the company network, all LOB apps needed to work, and access to all necessary files, settings, etc. was required. Needless to say, the IT support help desk had their hands full as they gave people the ability to work.
Eventually, these issues got solved and work-from-home became the way the world was getting work done. Initially, it was seen as a success. Productivity was at or close to what it was pre-pandemic, and it sometimes even exceeded what it was prior to the shutdown.
Companies have started to see potential cost savings in not needing office space and not incurring travel expenses for meetings that now take place via video conferences in peoples' homes. Employees also are questioning whether or not they need to be in an office environment, or even close to city centers where their jobs are located. The lockdown has caused many employees to consider moving to suburban/rural areas rather than living within a commutable distance from their job.
However, although productivity was up in the initial lockdown period, that doesn't seem to be the case anymore. Now, according to a TechRepublic article, European countries that have had employees return to the office have seen an uptick in productivity, with Italy and France leading the way with over a 100% improvement. However, in the United States, which is still mainly WFH, it is a different story because 85% of the workforce is still away from the office and overall productivity is down 14%.
There are many reasons for the loss of productivity at home. For example, LOB apps used at home are slower than at the office due to VPNs, bogged down home networks, slower internet speeds, etc. Also, the initial boost of increased productivity due to no commuting time and working outside of normal office hours has worn off. Fatigue is setting in, and the lack of separation between home and office life is taking its toll.
A study by 1e and Vanson Bourne shows how much of a toll this digital work experience has taken on employees. The study reveals that 37% of employees are experiencing more technical issues at home, and 72% say that issues take days or weeks to get fixed. What's even more problematic is that 74% are experiencing repeat issues.
Endpoint Management of Your Work-From-Home Workforce
Even though working from home has been causing a loss of productivity, remote work is still a reality for many employees, especially in the U.S. With the possibility of future lockdowns, other issues keeping employees away from an office, and a workforce shift to rural areas, eliminating device issues and keeping them healthy is a t0p priority.
When issues arise in a WFA environment, there are more factors that the IT help desk must contend with, which can quickly overwhelm the IT department. Using IT Automation tooling, an enterprise can keep its workforce focused on working without technical disruptions.
One of the biggest actions an organization can take to keep technical disruptions to a minimum is empowering users to fix issues themselves, keep their devices healthy, and ensure compliance. Doing this will save countless hours of back-and-forth with the help desk on low-level tickets and other common issues.
Using our IT Automation tool, Access Agent, there are several ways to keep your employees focused on their work and not on technical issues. Access Agent can be loaded with multiple fixes for common issues. As long as Agent is loaded on a device, the user will have offline access to limited fixes (pre-loaded fixes, mainly how to connect to the internet/network). Once connected, the whole library of fixes is open to them, by way of walk-through wizards. Adding fixes to the repository is automated as well. As soon as a solution to an issue is available, all the steps can be added as another wizard in Agent.
With Access Agent, employees are also empowered to keep their device healthy and improve it. Access Agent actively scans their devices and provides a health score with personalized recommendations to improve the device. The end-user can take these recommendations and proactively make their device have faster load times, more disk space, less lag, and fewer crashes. This makes it less likely that WFH employees will get distracted and go from work tasks to household tasks while issues are being fixed, i.e. device restart, driver download, etc.
Security concerns are still a major issue with remote working, as scammers are targeting the millions of people working on less secure home networks. According to a recent survey, 49% of businesses expect to have a security breach next month, and 40% have cut their cybersecurity budget due to COVID-19.
With Access Agent, cybersecurity can be tightened by enforcing policies, not allowing unauthorized software, securing endpoint configurations, controlling admin privileges, etc.
Conclusion
Although the world's economies are trying to get back on track by reopening, the lockdown period has forever changed how both employees and employers will work. With Americans leaving the cities for more outdoor space in the country, and NYC having a record vacancy rate, work-from-home or -anywhere is here to stay. For a WFA environment to be effective, companies will need Endpoint Management where automation and security are the cornerstone of a positive digital experience for employees.