The internet holds a wealth of information, but sometimes it is hard to discern which information sources are reputable, helpful, and contain new insights worth the time to read the entire article — and which are just regurgitating other people's ideas to put out content.
To save you the time and effort, I have compiled some of my favorite blogs and experts in the application management space below. Follow them on Twitter, subscribe to their blogs, attend their webinars, and go hear them speak: you will not waste your time!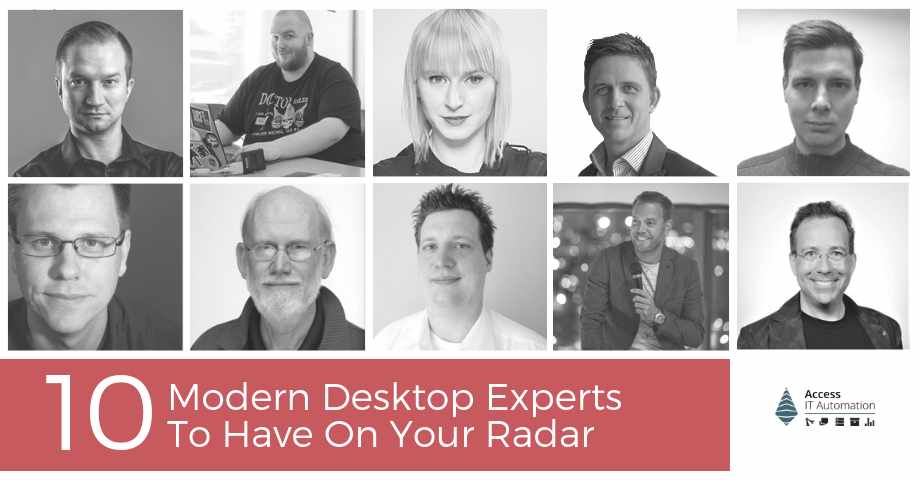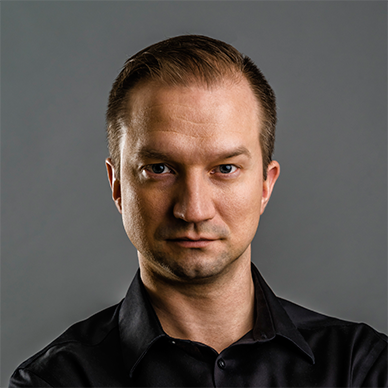 Sami Laiho
Where to find him: Personal blog, Twitter
Since 2001, Sami has been working in and teaching OS troubleshooting, management, and security.
He is a Windows MVP and has been since 2011. Sami is also the senior advisor for Intility and Applixure. He has won multiple awards for his speaking engagements and is extremely active since.
Jeff Wouters
Where to find him: Website, Twitter, Email: jeff@methos.nl
Multi-lingual (Dutch, German, and English), serial learner (most recently at University of Amsterdam and Hogeschool van Utrecht), Netherlands native Jeff Wouters is the co-founder and CTO at Methos. When he is not helping organizations grow and innovate using automation and Microsoft technologies, you can find him blogging or speaking at international events such as DevOpsDays and TechDays.
Jeff has over 15 years of experience in IT, specializing in DevOps and Powershell, and founded the Dutch PowerShell user group. To add to Jeff's credits, he is a Microsoft MVP and has been since 2013, first in Windows PowerShell and then in Cloud & Datacenter Management. 
Paula Januszkiewicz
Where to find her: Blog, Twitter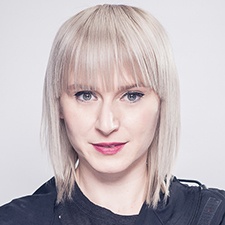 Paula Januszkiewicz is the founder and CEO of CQURE Inc. and CQURE Academy, and to say she is passionate about security would be an understatement. She has performed hundreds of security jobs ranging from penetration testing to architecture consulting for both private companies and government organizations. 
When she is not working for a client, Paula is sharing her knowledge with others through blogging and speaking events, racking up over 200 flights a year.
She has given talks at BlackHat, Microsoft Ignite (rated #1 speaker of 1,100!), and TechED North America and Europe, just to name a few. If that isn't impressive enough, Paula also holds several certifications: Enterprise Security MVP and trainer (MCT) and Microsoft Security Trusted Advisor, CQURE Academy Security Master.
Her private work life also revolves around security, having written a book titled Threat Management Gateway and six globally recognized programs for training, so far.
Kalle Saunamäki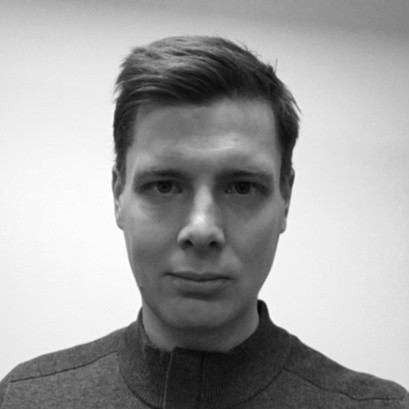 Where to find him: Twitter, LinkedIn
Kalle holds several Microsoft certifications including, but not limited to, Microsoft Certified IT Professional, Microsoft Certified Systems Administrator, and 9 Microsoft MVP awards.Kalle Saunamäki is the co-founder and CTO of Applixure since 2013 and Gridmetric since 2008.
Kalle is a proponent of Lean IT, helping enterprises embrace it, and has been at the forefront of App-V tech (application virtualization), having built the first 3rd-party App-V virtual application technology package editor.
Rob Mensching
Where to find him: LinkedIn, Twitter, Blog
Rob Mensching is the CEO and co-founder of FireGiant, as well as the benevolent dictator and original author of WiX Toolset, and can be credited as being one of the original inventors of application management.
The Wix toolset, released in April 2004 as the first Open Source project from Microsoft, contains the most powerful tools available to create Windows Installer packages.
Before starting FireGiant, Rob was a Principal Software Design Engineer at Microsoft for over 13 years, working on such notable products as Microsoft Office XP and 2003, Windows Server, Microsoft Store, and more.
Tim Mangan
Where to find him: LinkedIn, Twitter, Blog
If you want to know anything about App-V, Tim Mangan is the guy you want to connect with. Before founding and becoming the Kahuna at TMurgent, Tim's career path had him working at several software and hardware companies. Most notable is his time at Softricity, where he staffed and built SoftGrid, before it was taken over by Microsoft.
TMurgent was started by Tim as a consultancy focusing on the interactions between applications and operating systems. Today, TMurgent is the leader in App-V training and support, with 4-day public classes led by Tim in the U.S. and internationally several times a year, as well as private classes and consulting.
When Tim is not busy teaching, he also shares his knowledge through speaking engagements, blogging, and online forums, where he has earned 12 Microsoft MVP awards and 5 Citrix Technology Professional awards.
Ruben Spruijt
Where to find him: LinkedIn, Twitter
Ruben Spruijt is currently the Sr. Technologist at Nutanix after they acquired Frame. His role at Nutanix is to continue to drive the company forward as a technology evangelist for Nutanix-Frame customers and partners. Ruben is globally known for his "smackdown" whitepapers, including "VDI Smackdown" and "Application Virtualization Smackdown".
Adding to his credit, Ruben is a renowned speaker, haven spoken at events such as Microsoft Ignite and TechEd, and Gartner Catalyst to name a few. Ruben has also founded several independent industry analysis bodies and advises start-ups in the community Cloud industry and remote user experience analytics. Ruben is an 11-time Microsoft MVP (since 2008), as well as a Citrix Technology Professional and VMware vExpert.
Kevin Kaminski
Where to find him: LinkedIn, Twitter
Kevin Kaminski, over his distinguished career, has worked with many different organizations of varying size, giving him a range of experiences that he utilizes today for teaching, training, and consulting. In fact, he teaches alongside the previously listed Tim Mangan in an App-V masters class.
Living in Canada, Kevin is the vice president of the Calgary Microsoft User Group and the Calgary chapter of the Citrix User Group Community. Besides teaching, he is also a seasoned conference speaker and blogger, a 10-time Microsoft MVP, and holds numerous certifications from Microsoft and CQURE.
Aaron Parker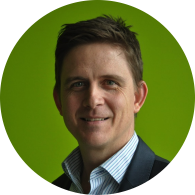 Where to find him: LinkedIn, Twitter
Aaron Parker has been in the IT field for over 20 years with a focus on EUC (End User Computing) working for system integrators in the UK and Australia. Currently, he is the solutions architect for Insentra. Aaron speaks at conferences around the globe, including BriForum, Citrix Synergy, and E2EVC Sydney.
Aaron's experience and knowledge of Microsoft, Citrix, and VMware is shown not only in the solutions he has created for organizations and government entities, but in the recognition he has received with awards such as Microsoft MVP, Citrix Technology Professional, and VMware vExpert.
Chris Jackson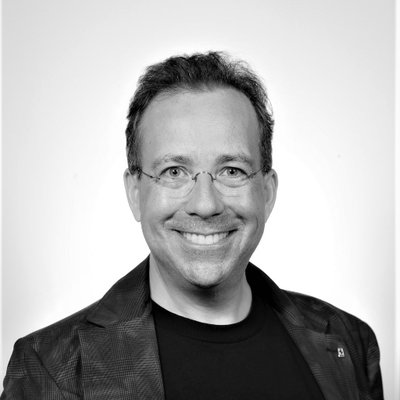 Where to find him: LinkedIn, Twitter, Blog
Chris Jackson has spent the last 14+ years at Microsoft, starting as a senior consultant and now being a principal architect for Windows for Customer Experience Engineering (CxE).
He is considered to be the original Microsoft App Compatibility Guy, with his blog on Microsoft's site here.
Chris is an author or co-author on numerous technical papers and articles, a contributor on TechNet Magazine, and a blogger. He also speaks at major conferences across the globe, including Microsoft Ignite, TechReady, and TechEd.
Who Is Your Go-To App Management Expert?
I would love to hear from you: who is your favorite app management guy or gal that you would love to go and have a beer with and pick his/her brain? Please share in the comments below!
And, don't forget to subscribe to our blog for tips, tricks, and expert advice on IT automation, application packaging and testing, endpoint management, and more.