Things are finally looking up on the IT budget horizon. According to the 2019 State of IT by Spiceworks, 56% of enterprises are planning to increase their IT budget in 2019 while 43% of organizations anticipate no change in their IT team's monetary plan! The majority of enterprises increased their IT dollars to invest in technology that counters ever-growing security concerns (about time!), to increase priority on their IT projects (Windows 7 losing support soon), and to upgrade outdated IT infrastructure. 
While that is great news, some IT executives are scrambling this time of year to find worthy IT investments to tuck away any leftover money — because if you don't spend this year's budget, your boss won't see any reason to increase your budget next year. Ideally, this investment should either give them a head-start in a planned initiative or will afford them some breathing room in the coming months. But there are some things you need to consider before blowing the money: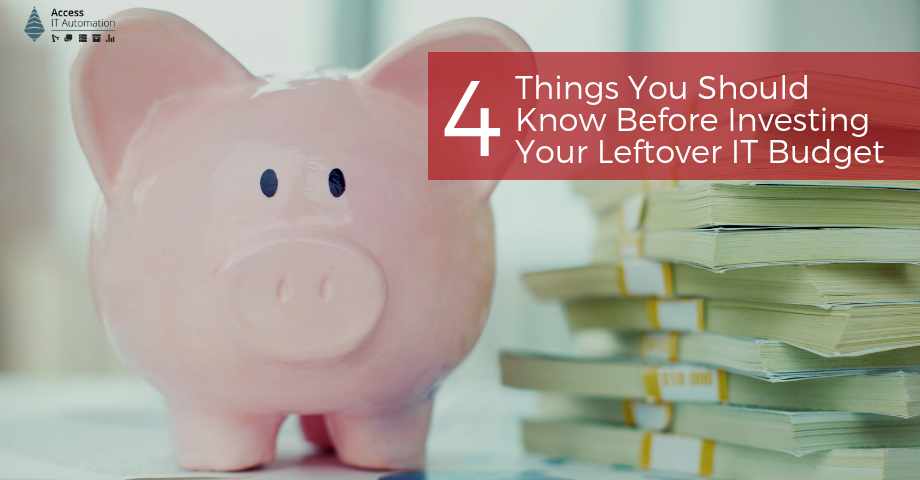 1) Look For Investments That Offer Flexibility
IT priorities change all the time — especially around the end/beginning of the year as larger, long-term initiatives are defined. For example, many enterprises were going to figure out how to get on the Windows 10 Servicing train in earnest now that Windows 7 is losing support. That goal changed when Microsoft announced its recent support model change extending support to 30 months for all currently supported versions and all future Fall Feature Updates. This will have significant impact on how IT budget is spent in the next 2 years.
As you are looking to tuck away some of last year's budget, you should look into smart investment opportunities that allow you to be flexible in how you will actually spend the money. Some CIOs and CTOs that we have spoken to are simply looking to earmark the money for IT automation projects now while deciding in the beginning of next year whether they want to allocate it for application packaging and testing automation or end point management automation software or a combination of services and automation software. Ask for billing flexibility — sometimes a vendor is willing to bill 12-18 months ahead of project start, or even after the project was kicked off. 
In addition to financial flexibility (invest now, decide later), be sure to look for solutions which allow you to scale in the future. For example, if you decide now to purchase one module of an IT automation solution, e.g., Access Fix Engine , you could scale up in the future by extending your IT automation investment to cover other areas, e.g., application packaging and testing automation.
2) Focus On Innovation First
For years, IT investments were divided up in a very straightforward fashion — not by choice, but by necessity. The first 80% was immediately eaten up by maintaining status quo, or 'Keeping the Lights On'. Whatever was left over, was put towards project-based improvements, such as an enterprise-wide Windows 7 migration project that was planned for 24-months but usually ran over for another 12 months and ate up 3-years' worth of the "Innovation project" budget.
With the explosive adoption of cloud computing and Software-as-a-Service (e.g., Windows 10, Office 365), this antiquated paradigm doesn't work out anymore. Traditional IT management is shifting rapidly towards an Evergreen IT management — and with it comes different project management methodologies, IT priorities, and therefore budget allocations.
As business and IT strategy advisor Peter D. Moore stated in a recent article for the CIO Association of Canada: "This presents a great opportunity to identify and redeploy resources (trapped value) from maintaining systems of record to creating and deploying systems of engagement and systems of intelligence." He further suggests that CIOs "set a target percentage shift for each year and report out results on a quarterly basis [and] identify and quantify the savings from automating the maintenance of systems of record and other employee tasks."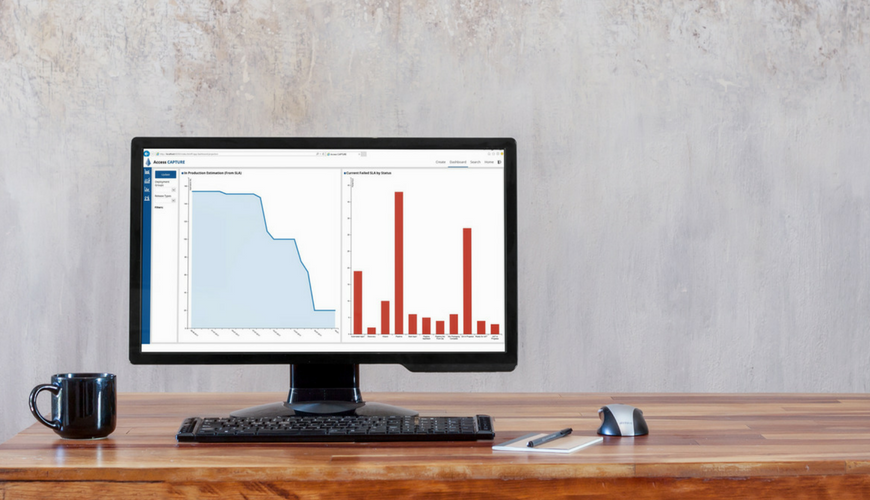 3) Don't Lose Sight Of Return-On-Investment
While it is always a good thing to focus on innovation, innovation for the sake of innovation isn't always going to result in a large return-on-investment. Although less than 30% of companies currently have a standardized process to measure the ROI of any IT investment of their emerging technology projects, as a seasoned, strategic-minded IT executive you know that, at the end of the year, you will have to account for the contributions of IT investments to your organization's bottom line.
That is why investments in IT automation solutions are such a safe choice: They can be implemented one step at a time and often focus on end-user productivity gains — resulting in huge soft and hard savings! For example, IT issues cost businesses in the U.K. an average of $60 million a year. With the right IT automation solution, you cannot only identify and remediate issues fast, but can also proactively improve the health, stability, and security of your devices to prevent issues from happening in the first place. In addition, you can give users a self-help option to execute fixes, eliminating the vast majority of your Level-1 support tickets. For more ideas, check out this article.
4) Watch Out For Hidden Costs
Lastly, and this goes without saying but I want to mention it as it is a pitfall many overlook, you should always be 100% clear of the pricing model. Are there any hidden costs in addition to regular maintenance and support that might come with the product in the future? Does it require any managed service contracts or consulting work you will have to contract for separately?
If you find yourself with some leftover budget to tuck away in the next weeks, or you would like to discuss any of the points mentioned above, I encourage you to reach out to me for a quick chat.